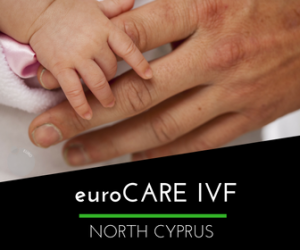 Expert fertility specialists at euroCARE IVF want to provide you with the highest-quality fertility care for the journey ahead.
From initial fertility diagnosis to embryologist experience, there are many variables patients should consider in the equation of success.
euroCARE IVF Success Rates
Our modern IVF facility and advanced medical equipment is periodically inspected and accredited by the respective provincial college of physicians and surgeons. It is in our personalized approach, paired with our technologically advanced treatment facilities, that have given us such high success rates.
Our clinic continues to be at the forefront of In Vitro Fertilization and Egg Donation, and we offer advanced technology expertise in IUI, ICSI, and Genetic Counseling and Perinatal Medicine.
IVF Success Rates Factors
While euroCARE IVF in North Cyprus is relatively new, we have established noteworthy success rates — as 8 out of every 10 patients have achieved a positive result. It is important for our patients to understand that successful pregnancy outcomes are heavily reliant on these five main factors:
Age and health of the patient
Good quality eggs, sperm, and embryos
Healthy endometrial and hormone levels
High level laboratory support
Experienced and caring medical staff
In addition, a sixth factor is the unknown or random aspect we have no control over — mother nature.