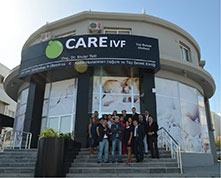 euroCARE IVF - Who Are We?
Led by expert fertility doctors, Dr. Armağan Ulubaş, our expert IVF team will walk you through every stage of your journey to parenthood. At euroCARE IVF in North Cyprus, we are the only fertility destination where breakthrough research is quickly translated into new IVF treatments. As the leading fertility center in Cyprus, we offer:
Comprehensive fertility care by renowned IVF experts
A team committed to achieving the highest success rates
Highly-trained medical team who are also experts in many areas of women's wellness
Specialize in identifying and treating infertility with technologically advanced equipment
Dedicated IVF Lab to give our intended parents more accurate results — more quickly than Third Party.
Access to the latest fertility treatment options and all-encompassing support.
IVF Clinics in Cyprus
How can we contact you?
Intend To Proceed
Contact By
Once you click the button you will receive your quote in your email within a few minutes and we will never spam you.

Contact Us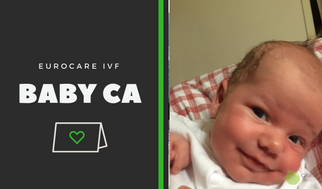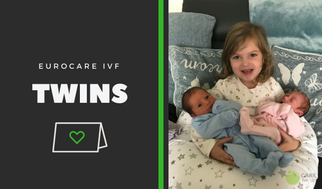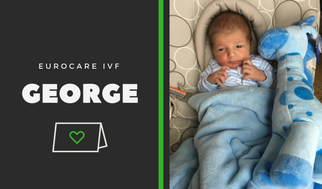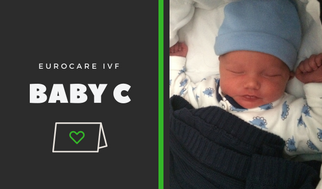 What Our Patients Are Saying
My experience of the clinic was brilliant. Lyndsay, my main contact, was fantastic at telling me exactly what I needed to know which helped me greatly. Every concern or question I had she answered nearly the same day- in fact- if I didn't know she was working in Cyprus, I'd have thought she was here, in London. Overall, Lyndsay was amazing at her job and helped me more than I was expecting. It was a scary process as I was about to under go a treatment in a country foreign to me. Despite this, I felt safe and reassured at every moment. I am pleased to confirm that I am 10 weeks pregnant. I still contact Lyndsay if I have any questions. My IVF treatment was astounding because of the customer service and I wouldn't have done it anywhere else.

The whole experience was excellent from beginning to end, I was extremely anxious and scared about it all but it couldn't have been a nicer, friendlier and relaxing.. I wouldn't hesitate to recommend to my friends in the same situation, which I already have done..

Weder an der Behandlung selbst noch an Ihrer Organisation oder Freundlichkeit ist irgendetwas auszusetzen. Im Gegenteil: Es war alles perfekt! Ihnen und Ihrem gesamten Team, den Schwestern, der Anästhesistin und natürlich dem Arzt ein herzliches Danke schön für Ihre Geduld und Nachsicht mit mir. Ich werde Ihre Klinik auf jedenfall weiterempfehen.

بسم الله الرحمن الرحيم ' من لايشكر الناس لايشكر,, بداية اتقدم بجزيل الشكر والعرفان الى جميع موظفين مركز يوروكاير في شمال قبرص التركيه الذي اقمت فيه عمليه طفل الانابيب ولله الحمد تمت بنجاح ولهم كل الشكر والتقدير وعلى رأسهم الدكتور المباشر لعمليتي الذي اتمنى له موفور الصحة والعافية على ماقام فيه معي انا وزوجي وزرع الاطمئنان في قلوبنا والشكر العميق النابع من داخل القلب للفاضله صاحبه الفضل الكبير الاخت مها على تيسر وتسهيل اجراءات الحجز والمواعيد عبر التواصل و جهوده القيمة على متابعة لي منذ بدايه الدوره واعطائي الوصفات العلاجيه قبل الحضور الى قبرص . واتقدم بكل الشكر والتقدير الى الفاضله شيرين على نفسها الطيبه وترجمتها لنا وحضورها الدائم معنا في المركز منذ بدايه اول يوم الى اخر يوم جهودهم واضح معي ولهم كل الشكر والعرفان والتوفيق دائما وعمل المعروف يدوم والجميل دائما محفوظ. مع كل احترمي لهم❤

Concernant la clinique et le suivie , je suis tres satisfaite . Tout le monde était gentil . Le protocole était très bien adapté . Je recommande la clinique.
---
Compassion. Commitment. Conception.
Leading The Way With Affordable Fertility Care
Top Fertility Team in North Cyprus
euroCARE IVF Center
Fertility treatment is an intensive process that requires sensitivity and an understanding of the physical and emotional aspects of every patient's journey. Extraordinary fertility care combines IVF expertise, advanced reproductive treatments, and proven successful outcomes.
Led by expert fertility specialists, Dr. Armağan Ulubaş, euroCARE IVF is an all-encompassing IVF center located in the Turkish Republic of Northern Cyprus.
As renowned experts in the field of reproductive medicine, Dr. Ulubaş are proud to welcome patients from around the world for reproductive medical treatments and other modern fertility programs.
As leaders in this field, euroCARE IVF is committed to bringing together affordability in an enviable stress-free destination.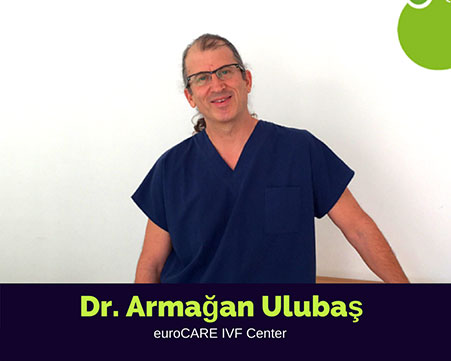 About North Cyprus
While undergoing advanced treatments at euroCARE IVF, our patients can discover the rich culture and natural beauty that characterizes the region.