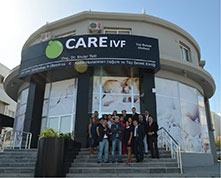 euroCARE IVF - Who Are We?
Led by expert fertility doctors, Dr. Armağan Ulubaş, our expert IVF team will walk you through every stage of your journey to parenthood. At euroCARE IVF in North Cyprus, we are the only fertility destination where breakthrough research is quickly translated into new IVF treatments. As the leading fertility center in Cyprus, we offer:
Comprehensive fertility care by renowned IVF experts
A team committed to achieving the highest success rates
Highly-trained medical team who are also experts in many areas of women's wellness
Specialize in identifying and treating infertility with technologically advanced equipment
Dedicated IVF Lab to give our intended parents more accurate results — more quickly than Third Party.
Access to the latest fertility treatment options and all-encompassing support.
IVF Clinics in Cyprus
How can we contact you?
Intend To Proceed
Contact By
Once you click the button you will receive your quote in your email within a few minutes and we will never spam you.

Contact Us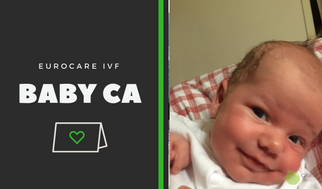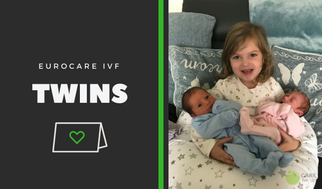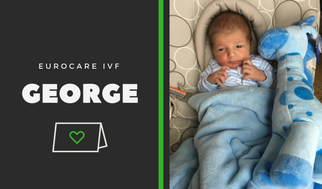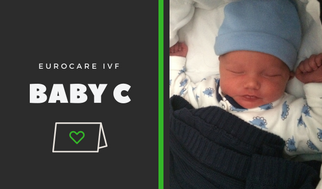 What Our Patients Are Saying
When we first contacted Eurocare IVF we were a bit unsure as you hear many horror stories and we just didn't want to make a mistake. Talking to Lyndsay all our fears were set at rest, she really is that good as she followed us closely through all aspects of the treatment. The rest of the staff are also friendly and delightful and would highly recommend this place to do your treatment. We are 3 months pregnant now and with fingers crossed all will go well to cap off a nice time with these people.

الحمد لله النتيجة اجابية نتقدم لكي بجزيل الشكر وحسن التعاون في كل شي قدمتيه لنا وسوف نتواصل معك باستمرار المركز ممتاز جدا في جودة الخدمه المقدمه نتمني له التقدم

Overall very good experience. I think it would be a good idea if there was a country contact, someone who has gone through the experience.

حابه اشكر مدام مها لتواصلها الدائم معي وسرعه الاجابه وصبرها الطويل وبصراحه المركز ممتاز جدا ونظيف وطاقم العمل لطيفين وبالذات الدكتور الرائع ارمغان دكتور لطيف ومتواضع وبشوش وليندسي دائمه الابتسامه تعطيك امل بابتسامتها اشكر الجميع لطفهم وحسن تعاملهم

السلام عليكم ست مها ولدت والحمد لله رزقني الله بولد وبنت ربي يحفظك ويرزقك يا ست مها سلامي لدكتور ارمغان ولندسي والكادر جميعا
---
Compassion. Commitment. Conception.
Leading The Way With Affordable Fertility Care
Top Fertility Team in North Cyprus
euroCARE IVF Center
Fertility treatment is an intensive process that requires sensitivity and an understanding of the physical and emotional aspects of every patient's journey. Extraordinary fertility care combines IVF expertise, advanced reproductive treatments, and proven successful outcomes.
Led by expert fertility specialists, Dr. Armağan Ulubaş, euroCARE IVF is an all-encompassing IVF center located in the Turkish Republic of Northern Cyprus.
As renowned experts in the field of reproductive medicine, Dr. Ulubaş are proud to welcome patients from around the world for reproductive medical treatments and other modern fertility programs.
As leaders in this field, euroCARE IVF is committed to bringing together affordability in an enviable stress-free destination.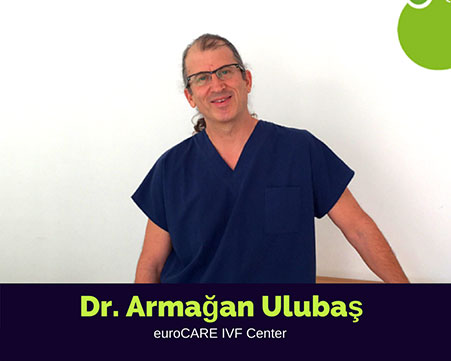 About North Cyprus
While undergoing advanced treatments at euroCARE IVF, our patients can discover the rich culture and natural beauty that characterizes the region.