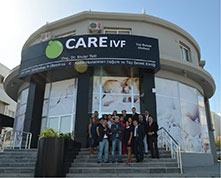 euroCARE IVF - Who Are We?
Led by expert fertility doctors, Dr. Armağan Ulubaş, our expert IVF team will walk you through every stage of your journey to parenthood. At euroCARE IVF in North Cyprus, we are the only fertility destination where breakthrough research is quickly translated into new IVF treatments. As the leading fertility center in Cyprus, we offer:
Comprehensive fertility care by renowned IVF experts
A team committed to achieving the highest success rates
Highly-trained medical team who are also experts in many areas of women's wellness
Specialize in identifying and treating infertility with technologically advanced equipment
Dedicated IVF Lab to give our intended parents more accurate results — more quickly than Third Party.
Access to the latest fertility treatment options and all-encompassing support.
IVF Clinics in Cyprus
How can we contact you?
Intend To Proceed
Contact By
Once you click the button you will receive your quote in your email within a few minutes and we will never spam you.

Contact Us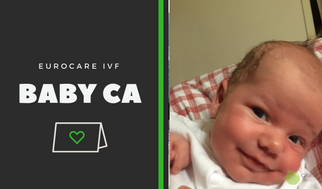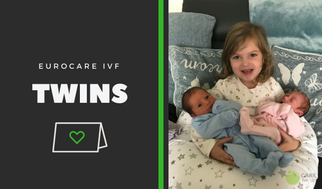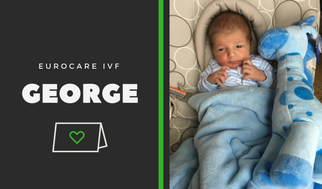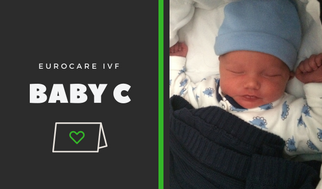 What Our Patients Are Saying
Very nice!Lyndsay was very helpful

The whole experience was excellent from beginning to end, I was extremely anxious and scared about it all but it couldn't have been a nicer, friendlier and relaxing.. I wouldn't hesitate to recommend to my friends in the same situation, which I already have done..

مرحبا مدام مها انا عاجزه عن وصف شعوري والتجربة الاكثر من رائعه التي عشتها معكم وخاصة انت بالذات فانت من بعث روح الامل والتفائل في داخل انت من اخذ بيدي وتحمل اسئلتي الكثيره وفي بعض الاحيان كانت حمقاء اعذريني سيدتي فانا محرومه منذو سنين من الانجاب ومن عاشت مثل ظروفي تعرف مااشعر به كنت متخبطه ،فالمراكز كثير والاطباء كثر لكن في النهايه الانسان المحظوظ هو من يتلطف به الرحمن ويجعل في طريقه الاناس الصادقون والطيبون وهكذ كان حظي عندما تعرفت على مركزكم ومن خلالك كنتم نعم الاهل كنت اهل واصدقاء وناصحون قبل ان تكون اصحاب مركز فبعض المراكز ومع الاسف هم تجار وانتم اثبتم العكس اثبتم بانكم ملائكه نعم ملائكه وناصحون واخوه اخذتم بيدي وزرعتم فيه الثقه وانا الان اعيش احله تجربه في حياتي كم وكم تمنيت ان اكون ام منذ سنين وفشلت لكن قدره الله وماشاء فعل شكرا لكل الوجوه السمحه شكرا للمركزكم الاكثر من رائع جعلتوني اعشق قبرص لانكم هناك شكرا لمدام شيري شكرا للدكتور شكرا للجميع شكرا لكل شي والله ثم والله انا اكتب وابكي شكرا لبتسامتكم التي لاتفارقكم انا انصح كل محرومه ان تتجه نحو قبرص نحو مركزكم نحو الامان والتفائل نحو الانسانيه قبل الماده اسفه اذا اطلت لكن هذا قليل من كثير بحقكم انشاء الله بحول الله وقوته يتمم ربي عليه ونجي لعندكم انا والبيبي وناخذ صوره جماعيه ستكون احله صوره اخذتها في حياتي انا الان باسبوعي الخامس واحله اسابيع عشتها من عمري بينكم شكرا لكل شي دمتم بخير وربي يوفقكم

حابه اشكر مدام مها لتواصلها الدائم معي وسرعه الاجابه وصبرها الطويل وبصراحه المركز ممتاز جدا ونظيف وطاقم العمل لطيفين وبالذات الدكتور الرائع ارمغان دكتور لطيف ومتواضع وبشوش وليندسي دائمه الابتسامه تعطيك امل بابتسامتها اشكر الجميع لطفهم وحسن تعاملهم

I have felt very welcome, looked after and clear on every step of the way and this is down to all of the staff especially Lyndsay and my Doctor. Glad I had come here and the reccomendation was a good one.
---
Compassion. Commitment. Conception.
Leading The Way With Affordable Fertility Care
Top Fertility Team in North Cyprus
euroCARE IVF Center
Fertility treatment is an intensive process that requires sensitivity and an understanding of the physical and emotional aspects of every patient's journey. Extraordinary fertility care combines IVF expertise, advanced reproductive treatments, and proven successful outcomes.
Led by expert fertility specialists, Dr. Armağan Ulubaş, euroCARE IVF is an all-encompassing IVF center located in the Turkish Republic of Northern Cyprus.
As renowned experts in the field of reproductive medicine, Dr. Ulubaş are proud to welcome patients from around the world for reproductive medical treatments and other modern fertility programs.
As leaders in this field, euroCARE IVF is committed to bringing together affordability in an enviable stress-free destination.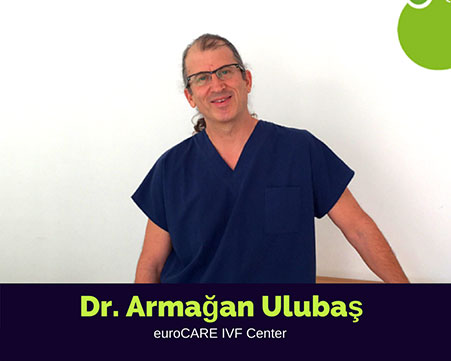 About North Cyprus
While undergoing advanced treatments at euroCARE IVF, our patients can discover the rich culture and natural beauty that characterizes the region.