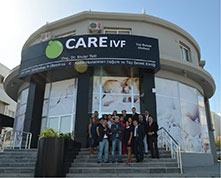 euroCARE IVF - Who Are We?
Led by expert fertility doctors, Dr. Armağan Ulubaş, our expert IVF team will walk you through every stage of your journey to parenthood. At euroCARE IVF in North Cyprus, we are the only fertility destination where breakthrough research is quickly translated into new IVF treatments. As the leading fertility center in Cyprus, we offer:
Comprehensive fertility care by renowned IVF experts
A team committed to achieving the highest success rates
Highly-trained medical team who are also experts in many areas of women's wellness
Specialize in identifying and treating infertility with technologically advanced equipment
Dedicated IVF Lab to give our intended parents more accurate results — more quickly than Third Party.
Access to the latest fertility treatment options and all-encompassing support.
IVF Clinics in Cyprus
How can we contact you?
Intend To Proceed
Contact By
Once you click the button you will receive your quote in your email within a few minutes and we will never spam you.

Contact Us
What Our Patients Are Saying
Overall very good experience. I think it would be a good idea if there was a country contact, someone who has gone through the experience.

مشكورة حبيبتي مها سلامي للدكتور وشيري والمخبرية اللي سهرت على الاجنة وكل اللي بالمركز ماقصرتوا

التعامل ممتاز والاستجابه من المنسقه الست مها جيدة جدا وتعامل كل المتواجدين بالمركز ابتداءا من الدكتور والمساعدة الخاصة به وكافة الموجودين ممتازة ، والحمد لله والشكر الي سمعت كلمة مبروك انتي حامل من خلالهم، الف شكر لهم جميعا.

I'm 46 years old and I have been I've done both 2 to 3IVF treatment before and they where unsuccessful.I've been trying to get pregnant more than 25 years now and I went on line and come across Euro Care IVF Center. I make contact with Lindsey and I flew to North Cyprus to do my treatment afterwards a nerve wrecking because I was so scared and it was something that I was desperately wanted to have a family but the support of the team and the doctor I am positive nine weeks pregnant today. I must say to be honest to support and they monitoring 24 seven for over one years of conversation and monitoring my body was excellent within the clinic . I took a year because I am a worried person but you cannot ask for a better supportive team if you are anything like me.

I am from the UK and I must say we were very nervous about the whole process especially in a foreign place. After a lot of research I immediately made my decision to go with euroCARE after speaking to lyndsay. She was the most friendly and approachable rep I had contacted and she assured me of the Dr and how successful he was. Dr Armaga was so friendly and made us feel at ease the moment we got there. Lyndsay was there every step of the way. Everything was explained clearly and the staff and nurses were wonderful. The hospital itself was so clean and exactly how you would expect a good hospital to be. I am so glad I chose euroCARE I would recommended it to everyone. I am now pregnant after transferring just one embryo so it can happen!
---
Compassion. Commitment. Conception.
Leading The Way With Affordable Fertility Care
Top Fertility Team in North Cyprus
euroCARE IVF Center
Fertility treatment is an intensive process that requires sensitivity and an understanding of the physical and emotional aspects of every patient's journey. Extraordinary fertility care combines IVF expertise, advanced reproductive treatments, and proven successful outcomes.
Led by expert fertility specialists, Dr. Armağan Ulubaş, euroCARE IVF is an all-encompassing IVF center located in the Turkish Republic of Northern Cyprus.
As renowned experts in the field of reproductive medicine, Dr. Ulubaş are proud to welcome patients from around the world for reproductive medical treatments and other modern fertility programs.
As leaders in this field, euroCARE IVF is committed to bringing together affordability in an enviable stress-free destination.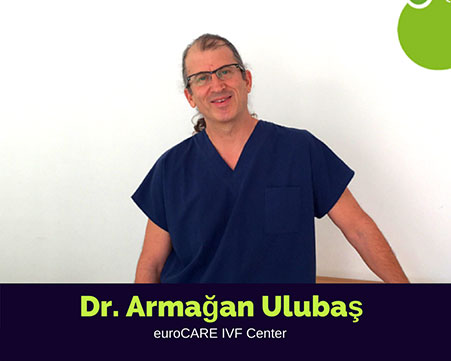 About North Cyprus
While undergoing advanced treatments at euroCARE IVF, our patients can discover the rich culture and natural beauty that characterizes the region.