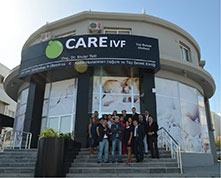 euroCARE IVF - Who Are We?
Led by expert fertility doctors, Dr. Armağan Ulubaş, our expert IVF team will walk you through every stage of your journey to parenthood. At euroCARE IVF in North Cyprus, we are the only fertility destination where breakthrough research is quickly translated into new IVF treatments. As the leading fertility center in Cyprus, we offer:
Comprehensive fertility care by renowned IVF experts
A team committed to achieving the highest success rates
Highly-trained medical team who are also experts in many areas of women's wellness
Specialize in identifying and treating infertility with technologically advanced equipment
Dedicated IVF Lab to give our intended parents more accurate results — more quickly than Third Party.
Access to the latest fertility treatment options and all-encompassing support.
IVF Clinics in Cyprus
How can we contact you?
Intend To Proceed
Contact By
Once you click the button you will receive your quote in your email within a few minutes and we will never spam you.

Contact Us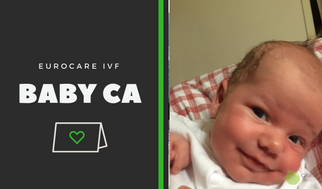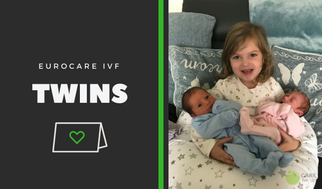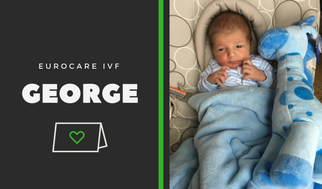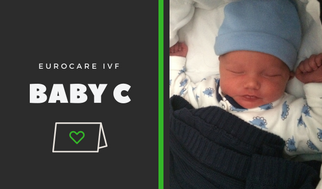 What Our Patients Are Saying
Weder an der Behandlung selbst noch an Ihrer Organisation oder Freundlichkeit ist irgendetwas auszusetzen. Im Gegenteil: Es war alles perfekt! Ihnen und Ihrem gesamten Team, den Schwestern, der Anästhesistin und natürlich dem Arzt ein herzliches Danke schön für Ihre Geduld und Nachsicht mit mir. Ich werde Ihre Klinik auf jedenfall weiterempfehen.

Everything was good organised and prepared. My contact person was really friendly and helpful. Thank you very much!

My husband and I have been through several fertility treatments and when we ultimately decided to try embryo donation IVF, EuroCare IVF was our first choice. The staff, particularly Sherry, was kind and helpful, answering our emails promptly and supplying us with all the information we needed for our treatment. We arrived in Cyprus and were well taken care of. Everything went smoothly with the treatment and I am currently 7 weeks pregnant with twins! Thank you, Sherry and EuroCare IVF!

I HAD IVF TWICE. THE FIRST TIME IT WAS NOT SUCCESSFUL BUT THE SECOND EVERYTHING WENT WELL AND NOW I AM 3 MONTHS PREGNANT.

We are from uk and we have been trying to conceive for last 14 years had previous ivf with no success so after a bit of research we decided to give eurocare a try and I must say right from very first phone call with Maha issawi till the transfer day we had an amazing experience we can't fault their professionalism and dedication towards their customers I was always informed about every step of our treatment always been debriefed by maha or Lyndsy after each appointment I cud start my medication here in uk before travelling to Cyprus for egg collection and embryo transfer which saved loads of time hassle and money Once we traveled to Cyprus and went eurocare they were so friendly so helpful everything seemed easy and whole process went smoothly now I m 8week pregnant with twins although I still can't believe my luck and eurocare staff,s hard works I wud like to recommend them to everyone wanting to have a child to get in touch with Lyndsy she's amazing and all staff is amazing and helpful Thank you eurocare for making my dream come true
---
Compassion. Commitment. Conception.
Leading The Way With Affordable Fertility Care
Top Fertility Team in North Cyprus
euroCARE IVF Center
Fertility treatment is an intensive process that requires sensitivity and an understanding of the physical and emotional aspects of every patient's journey. Extraordinary fertility care combines IVF expertise, advanced reproductive treatments, and proven successful outcomes.
Led by expert fertility specialists, Dr. Armağan Ulubaş, euroCARE IVF is an all-encompassing IVF center located in the Turkish Republic of Northern Cyprus.
As renowned experts in the field of reproductive medicine, Dr. Ulubaş are proud to welcome patients from around the world for reproductive medical treatments and other modern fertility programs.
As leaders in this field, euroCARE IVF is committed to bringing together affordability in an enviable stress-free destination.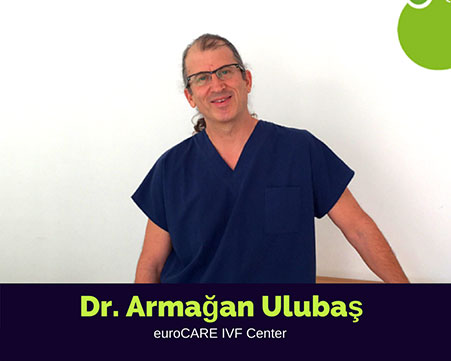 About North Cyprus
While undergoing advanced treatments at euroCARE IVF, our patients can discover the rich culture and natural beauty that characterizes the region.