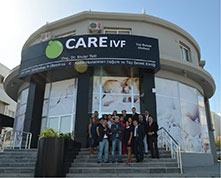 euroCARE IVF - Who Are We?
Led by expert fertility doctors, Asst. Prof. Dr. Ender Telli and Dr. Armağan Ulubaş, our expert IVF team will walk you through every stage of your journey to parenthood. At euroCARE IVF in North Cyprus, we are the only fertility destination where breakthrough research is quickly translated into new IVF treatments. As the leading fertility center in Cyprus, we offer:
Comprehensive fertility care by renowned IVF experts
A team committed to achieving the highest success rates
Highly-trained medical team who are also experts in many areas of women's wellness
Specialize in identifying and treating infertility with technologically advanced equipment
Dedicated IVF Lab to give our intended parents more accurate results — more quickly than Third Party.
Access to the latest fertility treatment options and all-encompassing support.
IVF Clinics in Cyprus
How can we contact you?
Intend To Proceed
Contact By
Once you click the button you will receive your quote in your email within a few minutes and we will never spam you.

Contact Us
What Our Patients Are Saying
Sehr nettes Personal. Ich habe mich sher whal gefühlt. Es wurde alles exact und zuverlassig erklart. Sehr zutrieden mit dem euroCARE Team.

I have felt very welcome, looked after and clear on every step of the way and this is down to all of the staff especially Lyndsay and my Doctor. Glad I had come here and the reccomendation was a good one.

الطبيب والممرضين كانوا في قمة الأخلاق والطبيب كان يتميز به خفت الدم كأنهو صديق وأنا أشكرك جزيل التحية والتقدير إلى كل شخص سعدنى (smiley)

وسلامي للطاقم من كبيرهم إلى صغيرهم وبصراحة ما قصروا معي وتعبوا معي وقبلاتي لك وإلى لندسي الطيوبة

Weder an der Behandlung selbst noch an Ihrer Organisation oder Freundlichkeit ist irgendetwas auszusetzen. Im Gegenteil: Es war alles perfekt! Ihnen und Ihrem gesamten Team, den Schwestern, der Anästhesistin und natürlich dem Arzt ein herzliches Danke schön für Ihre Geduld und Nachsicht mit mir. Ich werde Ihre Klinik auf jedenfall weiterempfehen.
---
Compassion. Commitment. Conception.
Leading The Way With Affordable Fertility Care
Top Fertility Team in North Cyprus
euroCARE IVF Center
Fertility treatment is an intensive process that requires sensitivity and an understanding of the physical and emotional aspects of every patient's journey. Extraordinary fertility care combines IVF expertise, advanced reproductive treatments, and proven successful outcomes.
Led by expert fertility specialists, Asst. Prof. Dr. Ender Telli and Dr. Armağan Ulubaş, euroCARE IVF is an all-encompassing IVF center located in the Turkish Republic of Northern Cyprus.
As renowned experts in the field of reproductive medicine, Dr. Telli and Dr. Ulubaş are proud to welcome patients from around the world for reproductive medical treatments and other modern fertility programs.
As leaders in this field, euroCARE IVF is committed to bringing together affordability in an enviable stress-free destination.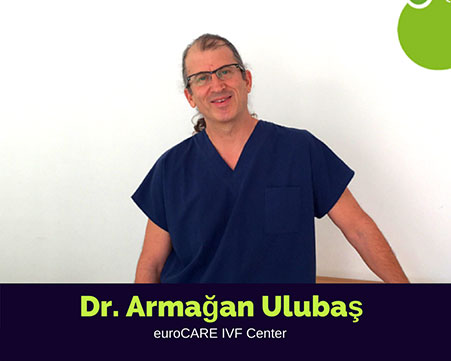 About North Cyprus
While undergoing advanced treatments at euroCARE IVF, our patients can discover the rich culture and natural beauty that characterizes the region.