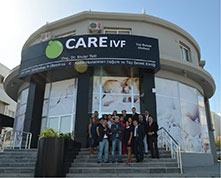 euroCARE IVF - Who Are We?
Led by expert fertility doctors, Dr. Armağan Ulubaş, our expert IVF team will walk you through every stage of your journey to parenthood. At euroCARE IVF in North Cyprus, we are the only fertility destination where breakthrough research is quickly translated into new IVF treatments. As the leading fertility center in Cyprus, we offer:
Comprehensive fertility care by renowned IVF experts
A team committed to achieving the highest success rates
Highly-trained medical team who are also experts in many areas of women's wellness
Specialize in identifying and treating infertility with technologically advanced equipment
Dedicated IVF Lab to give our intended parents more accurate results — more quickly than Third Party.
Access to the latest fertility treatment options and all-encompassing support.
IVF Clinics in Cyprus
How can we contact you?
Intend To Proceed
Contact By
Once you click the button you will receive your quote in your email within a few minutes and we will never spam you.

Contact Us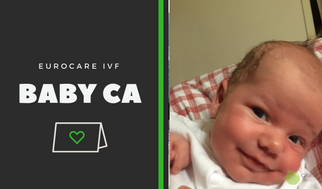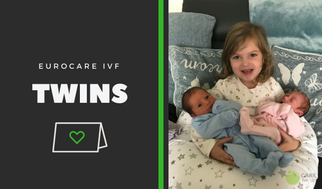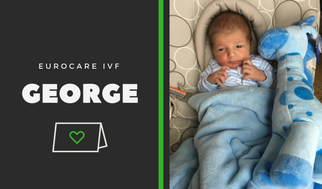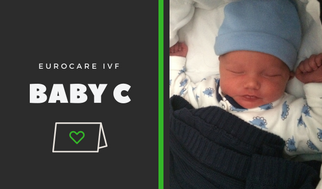 What Our Patients Are Saying
مرحبا المركز خدماته ممتازه واستقبالكم ومواعيدكم ممتازه والاشخاص اللي فيه كانوا يستقبلوا بشكل ممتاز كنا مرتاحين للجميع وحتى انت المنسقه ما قطعتيني وكنت متفهمه معي بدون ملل وانت كنت مجازه وليندسي كمان ممتازه ومبتسمين دائما كنا مبسوطين معكم والدكتور كان رائع ومتفهم معنا وكان يشرح كل شي شكرا للجميع على هذه الخدمات وحبينا قبرص منكم وان شاء الله نرجع لقبرص اجازه

Extremely friendly + kind staff make you feel very comfortable, very clean. Would reccomend to anyone. Thanks. p.s. Lyndsay is amazing. 10/10 :)

I had an amazing experience with eurocareivf centre. All of the staff was amazing and very helpful, They explanined us everything at any time and we felt secure and positive.

le traitement de préparation est facile à suivre et sans effet secondaire. la banque des donneurs et vaste car j 'avais des exigences très spécifiques : le fait que chypre soit un pôle Universitaire international est très bénéfique. venant d Afrique, les connexions aériennes à Istambul sont aisées pour Chypre. l accueil à l arrivée est personnalisée, l 'hébergement de grande qualité; étant moi même médecin, j 'ai apprécié le professionnalisme du centre, ainsi que les règles strictes d 'hygiène et de confidentialité. le protocole est clair, les explications et précautions à prendre après le transfert sont très motivantes. ma conclusion est la suivante: le succès est lié à la qualité des procédures et à l absence de contre indication médicale au départ, avec une bonne hygiène de vie( sport, diététique, et mental ) il m a suffit d 'une seule tentative, pour connaitre le succès. Mon gynécologue , qui jusque alors orientait ses patientes en Espagne ou Ukraine, est convaincu dorénavant que Chypre est une destination idéale pour la centrafrique et les ouest africains. Je souhaite à tous de connaitre comme moi, le bonheur de la réussite immédiate d 'une PMA, et précise qu 'il n 'y a pas de limite d 'âge.

Everything was good organised and prepared. My contact person was really friendly and helpful. Thank you very much!
---
Compassion. Commitment. Conception.
Leading The Way With Affordable Fertility Care
Top Fertility Team in North Cyprus
euroCARE IVF Center
Fertility treatment is an intensive process that requires sensitivity and an understanding of the physical and emotional aspects of every patient's journey. Extraordinary fertility care combines IVF expertise, advanced reproductive treatments, and proven successful outcomes.
Led by expert fertility specialists, Dr. Armağan Ulubaş, euroCARE IVF is an all-encompassing IVF center located in the Turkish Republic of Northern Cyprus.
As renowned experts in the field of reproductive medicine, Dr. Ulubaş are proud to welcome patients from around the world for reproductive medical treatments and other modern fertility programs.
As leaders in this field, euroCARE IVF is committed to bringing together affordability in an enviable stress-free destination.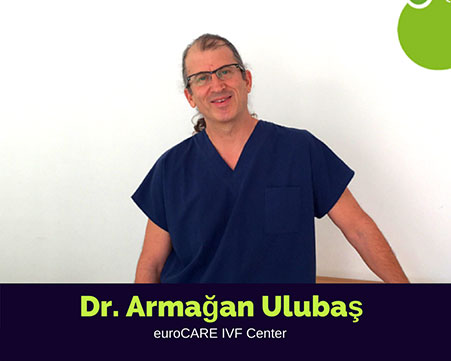 About North Cyprus
While undergoing advanced treatments at euroCARE IVF, our patients can discover the rich culture and natural beauty that characterizes the region.