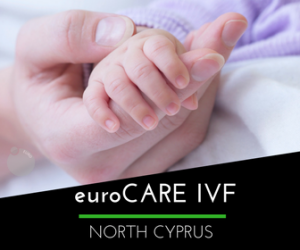 Announcing the birth of a child is one of life's most exciting moments.
After nine long months, these little bundle of  joys are here!
At euroCARE IVF Clinic, we have helped patients reach their dreams of parenthood — and to experience the joys of being a mother or father.
Baby Announcement
Someone tiny, someone sweet, euroCARE IVF has someone we would like for you to meet!
"Our births have brought joy to this day,
Warmth to our lives,
And happiness to our hearts!"

— euroCARE IVF Team
---
Meet the Twins—
Too Adorable! Congrats to our new euroCARE IVF parents! #twins
---
Meet George—
A huge thank you to Dr. Armagan Ulubaş and our coordinator Lyndsay Cameron, we would like to announce the arrival of George Mather born on January 20th 2017. The support and advice received from all the staff in Cyprus was amazing, I would highly recommend this clinic to anyone wishing to explore IVF.
---
Meet Baby C—
This precious little guy has stolen our hearts. Welcome to the world Baby C.
---
Meet Baby C.A.—
Welcome Baby C.A.! Congrats to our new parents. So precious and adorable.
No Waiting List
Schedule treatment when it's best suitable for you.
Hotel Accomodations.
Comfort starts with the best accommodations in North Cyprus.