About euroCARE IVF
Infertility is a disease – a perplexing disease that affects 1 in 8 couples. if you have been diagnosed, you are not alone.
At euroCARE IVF, we have given thousands of patients the gift of fertility — and the magnificent and rewarding ability to have a baby. Our committed IVF doctors understand the emotional hardships that accompany infertility issues. We work hands on with our patients to diagnose the problem and utilize the best treatment for individual cases.
Read more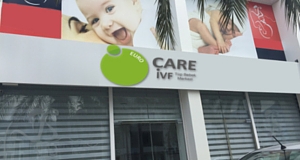 Dr. Armağan Ulubaş


Medical Director, Reproductive Endocrinology and Infertility

With an international reputation for success, world-renowned for her high success rates and personalized care, Dr. Armağan Ulubaş, understands that patients have unique circumstances and challenges and works hard to help each individual attain their goals.
Read more
Contact Us
Exceeding Your Expectations
No detail is too small. No experience is too grand. EuroCARE IVF provides you the ultimate family building experience. We create one-of-a-kind experiences that are exceeding expectations.
Thank you for contacting us
Our patient coordinators will be getting in touch with you shortly.
Something went wrong..
Please check the information provided and try again.
About North Cyprus
While undergoing advanced treatments at euroCARE IVF, patients can discover the rich culture and natural beauty that characterizes the region.
Learn more